Hello Hypers,
We're excited to announce our brand new update for Hyper Universe arriving on Monday! In addition to bringing a number of new features and improvements, this update also comes with a special event for Aisha's new Goth Girl skin, new Jack and Sapitelbub skins, and even a brand new hyper, Camilla!
Index
New Hyper: Camilla
Hyper Shop Update
Aisha Goth Girl Event
New Feature and Improvements

New Hyper: Camilla
Camilla joins the battle! Camilla is a twisted, soul-eating Succubus who uses her irresistible charms to motivate her allies and seduce her enemies. Her abilities can drain enemies' mana while boosting her teammates' attack and movement speed, making her a lethal addition to any team. Camilla also has two skins available in the Hyper Shop: the Fallen Angel skin and the Carmen skin. You can also purchase the Camilla Premium Bundle, which contains all of Camilla's skins, unique equipment, emotes, as well as an extra equipment slot when using her. She's a sweet but deadly support hyper, so get ready to crack the whip!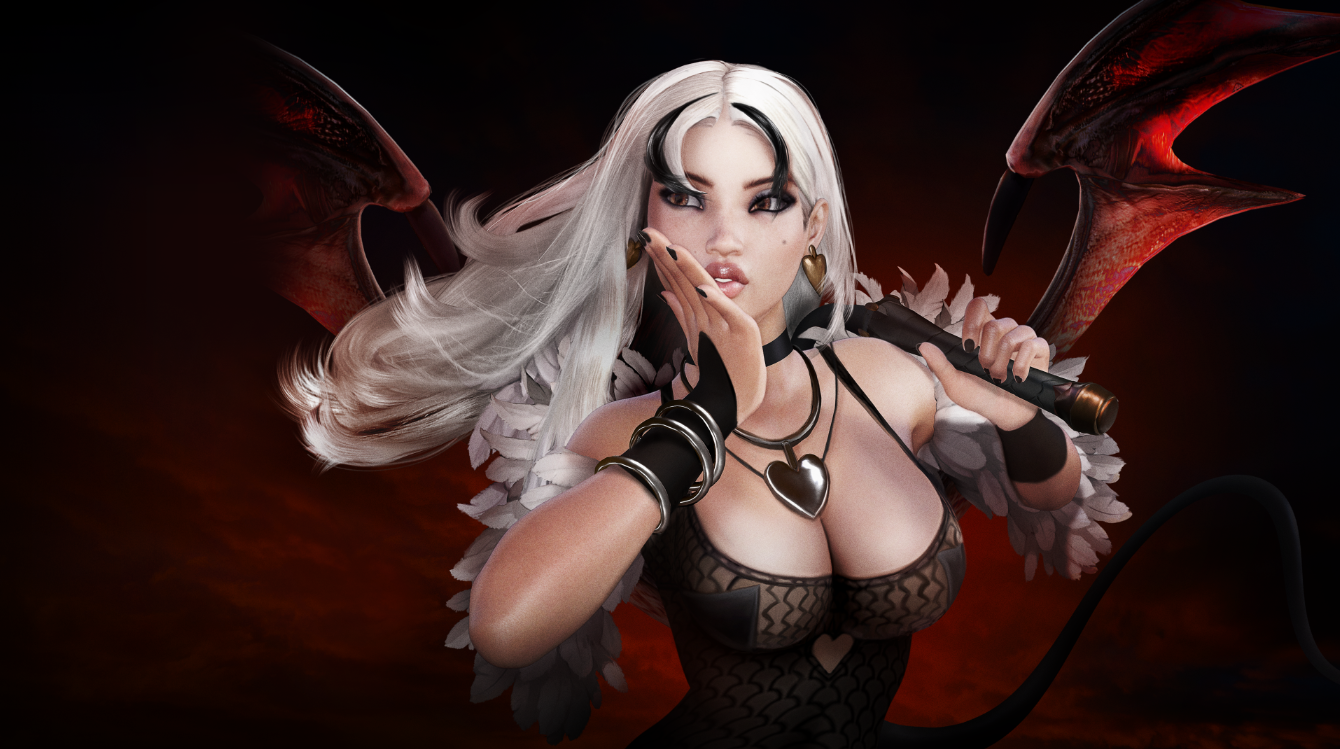 Hyper Shop Update
Starting on Monday, Camilla will be available for purchase in the Hyper Shop! You can also purchase the Camilla Premium Pack for $9.99, as well as new skins from Jack and Sapitelbub!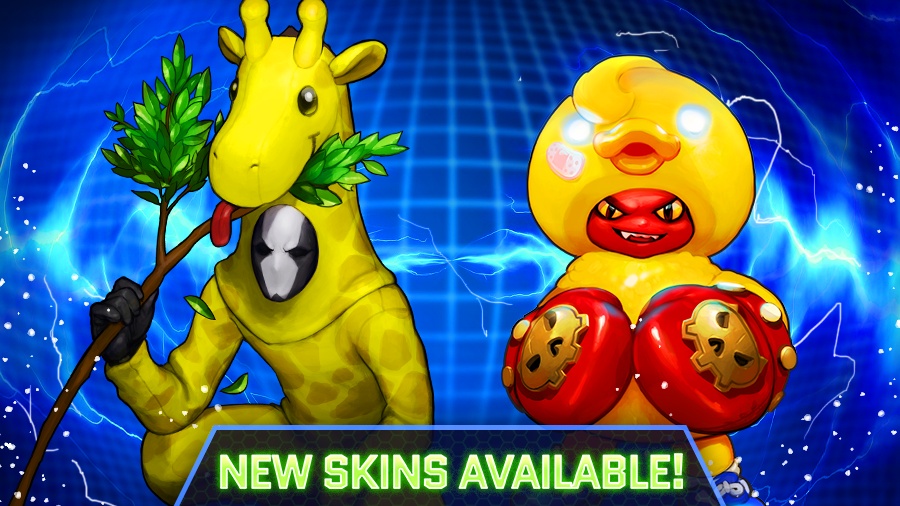 The following will available in the Hyper Shop starting on September 17:
Camilla (15,000 GP/2,500 Quarks)
Camilla Premium Pack ($9.99)
Camilla: Fallen Angel (8,000 Quarks)
Camilla: Carmen (4,000 Quarks)
Jack: Giraffe of Mystery (8,000 Quarks)
Sapitelbub: Plushie Duck (8,000 Quarks)
Aisha Goth Girl Event
Between September 17 and October 15, you can compete in matches to earn Aisha's new Goth Girl skin! You can unlock the skin by winning 10 Quickplay or A.I. Matches within the event period (Custom Matches will not count toward this event).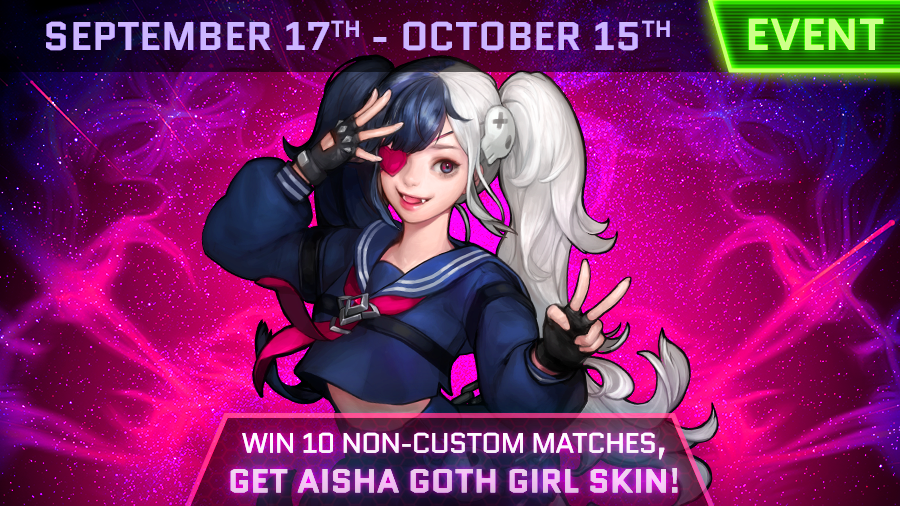 New Features and Improvements
Adding the ability to adjust the left stick sensitivity for moving up and down ladders and through holo-tiles. Adjust it to get your perfect feel!
User Interface improvements for in-match menus. With one press of the menu button, you will able to quickly access score and battle information. By pressing the Change View button, you will have quick access to your character's skills and abilities.
Performance improvements in gameplay.
The Ping Meter will accurately show connection strength for South America and Australia regions
Improving equipment settings to allow you to switch the order of your loadouts more easily.
Adding 10 seconds to the queue timer for a total of a 20 seconds, as well as a slight vibration to notify you when thew queue is up.
Various locatization improvements.
Various text improvements.