Meet the Roster
Maps
Modes
Hyper Shop
Level Up Rewards

Hello Hypers,
The time has come! Hyper Universe is officially out now on the Xbox One, and the battlefields are wide open for you and your friends to start wreaking some MOBA mayhem all across the galaxy. Hyper Universe is free to play, so visit the Xbox Live Marketplace to download the game and jump right into the action!
Here's a little breakdown of what we have in store for you:
Meet the Roster:
With 39 Hypers and 6 different classes to choose from, you'll have tons of options at your disposal to find the Hypers that best fit your playstyle! Do you prefer glass canon characters whose technical abilities make them perfect for maintaining control of a specific area? Try scorching up foes with Ignitia! Are you more of a crowd controlling, dive-in-head-first kind of player? Let Sun Wukong clear the way with his deadly bo staff! Whether you're more comfortable supporting the team as a healer or leading the charge on offense, the possibilities are limitless for how you want to dominate the battlefield in Hyper Universe.
Visit this page to take a look through the roster.
All Hypers are available to purchase in the Hyper Shop for GP, our in-game currency. We'll update our Free Rotation batch of Hypers every week, so you can try out new characters each week and make your way through the roster. The following Hypers will be available from August 7 to August 16:
Admital W (Tank)
Sun Wukong (Bruiser)
Tatyana (Specialist)
Michelle (Striker)
Pinky (Support)
Kurenai (Assassin)
You can also unlock Allen by completing the Prologue (our training mission that will familiarize you with the various mechanics of the game), and if you level up your account, you'll also unlock Celine (Lv. 3), Jennifer (Lv. 4), and Gulunba (Lv. 9)!
Maps:
Delta Station
Take to the stars with Delta Station, an abandoned galactic research facility with robotic soldiers waiting around every corner! With two lanes to fight in, Delta Station has an evenly dispersed battleground with towers above and below and jungles in-between, giving players numerous options for how to tackle the opponent. And if you fight your way past the stray mecha-troops and make your way to the bottom of this abandoned space station, you'll find the deadly Invader Mark II. If you're powerful enough to defeat it, you'll be rewarded with siege tanks that can turn the tide of battle!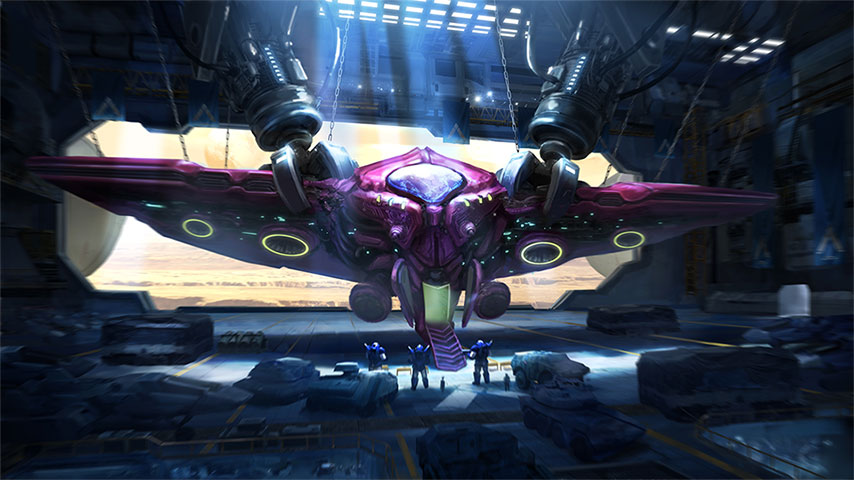 Dragon Refuge
Dragon Refuge is a dense jungle environment full of monsters that will test your strength and grit. This is a one-lane map, meaning that combat in the Dragon Refuge can easily become highly concentrated, but it also means that there's plenty of jungle to explore to scour for resources (or hunt down your enemies)! The dragon that sleeps underground is fearsome, but if you can best it, you'll be rewarded with powerful siege vehicles that will spell doom for your enemy!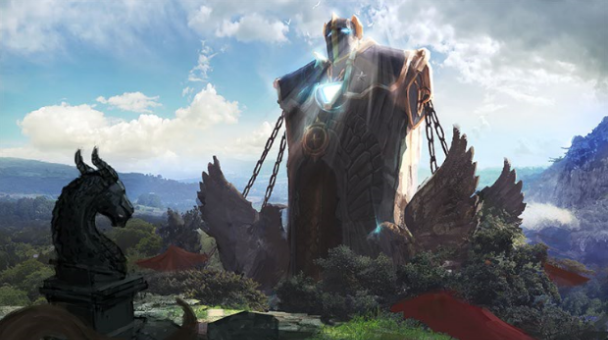 Modes:
Quick Match: Go 4v4 in the Hyper Universe PvP arena!
AI Match: A co-op mode where you can battle against A.I. opponents (with Beginner and Veteran difficulty levels) and try out different Hypers so you can master your gameplay style.
Custom Match: Play however you want! You can invite your friends, play against A.I., choose the map, and use draft picks to conduct your own private match (no EXP or GP is earned in Custom Matches).
Spectate: Sit back and watch your friends' matches!
Training Room: A simple arena for you to practice your skills against an A.I. target.
Hyper Shop:
You can visit the Xbox Live Marketplace to purchase the Ultimate Hypers Pack, which will give you access to all 39 available Hypers, as well as any new Hypers that we release in the future! Visit this page to purchase the Ultimate Hypers Pack.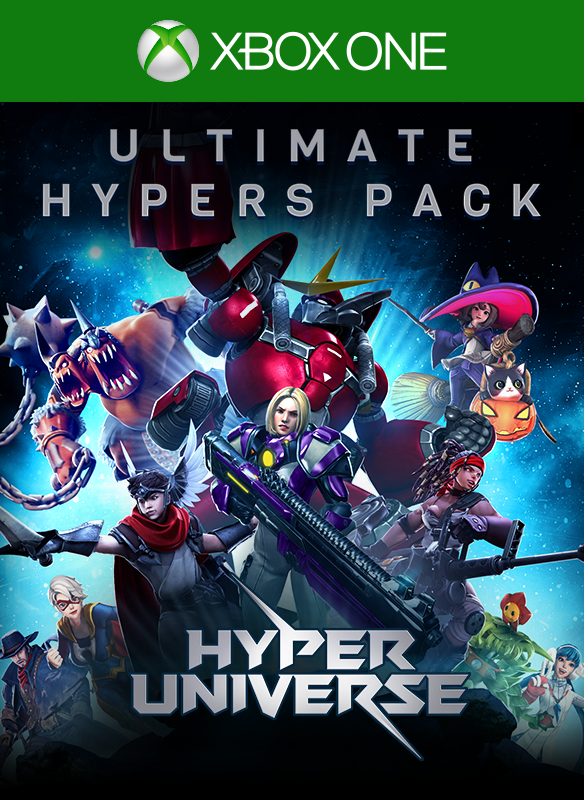 You can also pick up all kinds of goodies from our in-game Hyper Shop, including skins, Hypers, emblems, and more! There are multiple varieties of skins for each Hyper, including Epic Skins, which dramatically alter a Hyper's appearance and even include new visual effects and voice-over dialogue!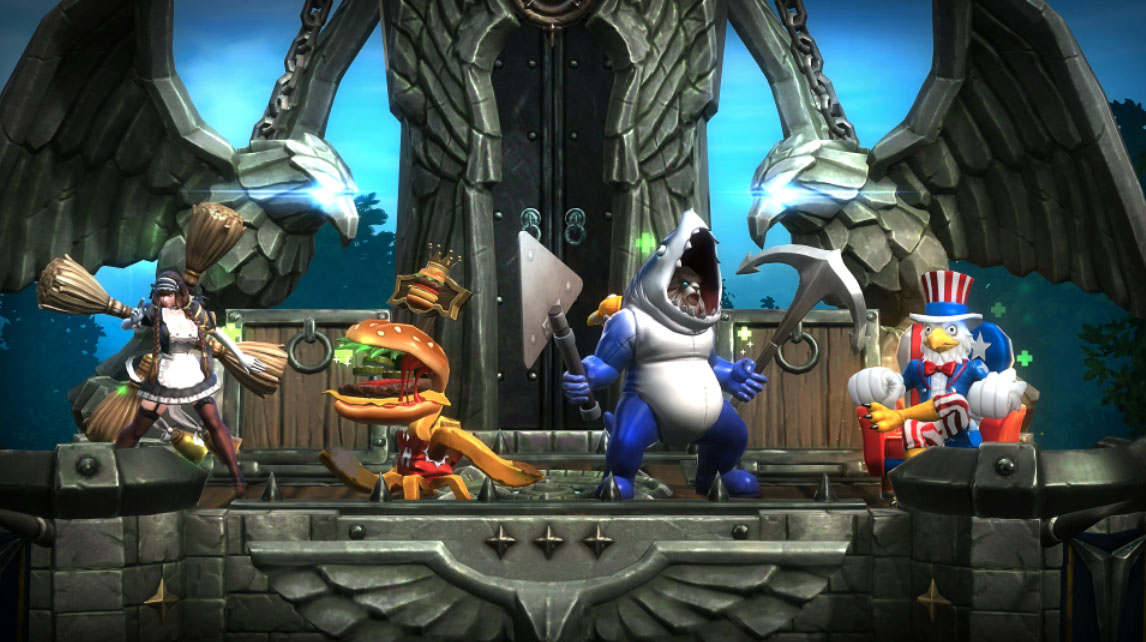 Level Up Rewards:
You can rack up awesome rewards by leveling up your account! You could earn up to 30,000 GP, as well as Skin Coupons, Emotes, and even New Hypers! You'll also be able to earn Golden Cubes and Crafting Materials, which you can use in Hyper Universe's crafting system. If you acquire enough Crafting Materials (either through leveling up or obtaining them by opening Golden Cubes), you can use them to craft a variety of rewards including Hypers, equipment, and emblems! Check back on the main menu to see what rewards you've earned.
We're incredibly excited to finally bring Hyper Universe to the Xbox One, and the battle has only just begun! Keep your eyes on this site for future updates, and we'll see you out in the arena.
-Hyper Universe Team