Yes, you read that title right. Alpha is coming to a computer near you soon! How soon? This Friday soon! Make sure you sign up using the REGISTER NOW button on the top right of this page (or this link) for a chance to participate!
Alpha:
BEGINS: May 5th, 2017 at 5:00am PDT/1:00pm BST
ENDS: May 7th, 2017 at 9:00pm PDT/May 8th, 2017 5:00am BST
PLAYABLE CONTENT: 22 Hypers, Delta Station map, CO-OP vs. AI, and more!
     With our first public alpha, we are focusing on core aspects of making Hyper Universe available to a wider audience. This includes things such as stress testing our servers, making sure matchmaking is functioning correctly, and of course stomping out any bugs.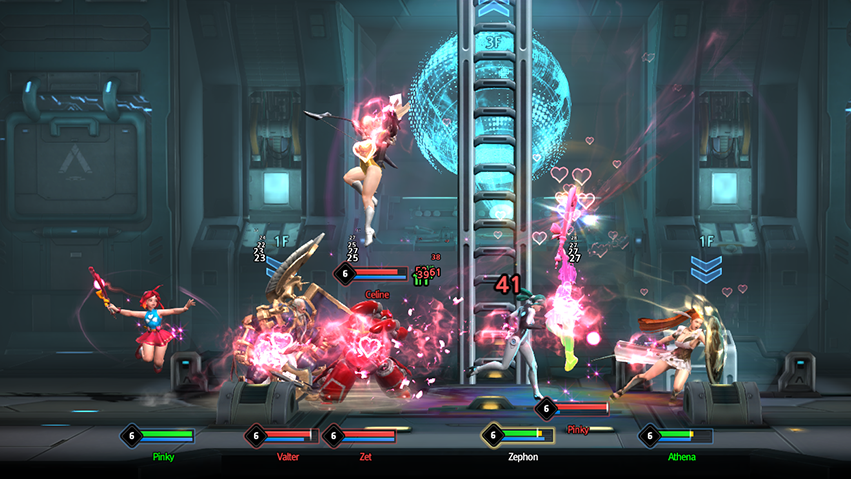 This alpha will be under a strict non-disclosure agreement, commonly known as an NDA. This means no screenshots, videos, streams, or sharing of content inside the test will be permitted. We thank you in advance for your cooperation with the NDA as we know you're excited to share Hyper Universe with your friends and possibly your fans. In addition to this, all account and character data will be wiped after the alpha.
     E-mails containing alpha access keys will start to go out mid this week before the alpha so you have time to install the game before we go live at 5:00am PDT on May 5th. Since we will be looking for feedback throughout and after the alpha, you will also receive an invite to a private Discord in your e-mail. You are also encouraged to leave feedback in the appropriate sections on the forums when the time comes.
     We hope you have fun playing the first public alpha of Hyper Universe! If you have not registered yet we cannot stress enough - Do it now! as time is ticking away fast before we select participants!
     See you on the battlefield soon!
     -Hyper Universe Team
Follow us on Social Media!